Welcome
To

SundayFlyers.com
---
COME DOWN TO BIRD FIELD ANY DAY from 9AM - 5PM and you will most likely find members flying there. Flying activity increases on the week-end. BIRD field is located on Bird River Beach Road. Go East on Ebenezer RD. off of Rt 40, then after a couple of miles, make a left onto Bird River Beach Rd. After about 100 yds, make right into our driveway with Sunday Flyers sign located just beyond the gate.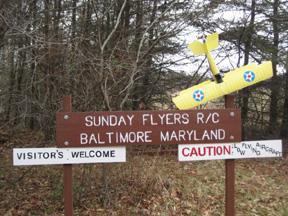 "Weather Report for pilots from Glenn L.Martin Airport"
IMPORTANT Announcements:
When a Lock is present on our gate to the field, if you are the last one to leave,
Please RE- LOCK the gate upon exiting the field !!!!!
If you are the first to arrive, re-lock the lock on one of the arms of the gate - prevents someone walking off with the lock


---

Paying Membership Dues:

Sunday Flyers annual dues are $125 first year and $85 after that. You can pay first year in $20 monthly installments. Dues expire in May. When you reach the age of 62, that total will reduce to $75 and when you reach the age of 65 and have been a member for the preceding five consecutive years, your Sunday Flyers dues are $50. Last opportunity to pay dues without incurring another initiation fee of $40 is by the next May Club Meeting.

Mail a check made out to Sunday Flyers and a self addressed stamped envelope to :

Bill Polhamus
8 Ranger Ct.
Baltimore, MD 21234

---
If you bring your pet to the field, YOU must keep your pet on a leash.
Keep the pet off of the field and be prepared to clean up their droppings.
If someone points out a pile of droppings, please clean it up without a fuss.
PHOTO GALLERY:
Updated
9/24/2020
Click link below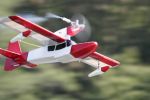 ---
---

ATTENTION:
TREE CLIMBER
Call Dave Novak
Cell #
410-574-4667
Fee $70
May be more depending on
Distance and complexity.