Upcoming Events

---
Saturday May 28 - Cub Wannabe Day.
Food and 50-50 tickets available.
Details after this month's meeting.
900 Bird River Beach Road

George Stone, Bob Sauer and Steve Bonn
are hosting a Cub Wannabe Fun Fly this Saturday, May 28, 10:00 am.
Bring your Cub or any high wing plane to join in.
Simple manuevers will be done.
No entrance fee. No prizes... just looking for a good time
to laugh at ourselves.
Field will be close to other flying until is over (probably around Noon.)
Bob Sauer making Mandwich (Sloppy Joe) mix.
Soda and water be will be provided.
Bring a "pot luck" item (if you like) for the menu.
Summary:
Who: George Stone, Bob Sauer, Steve Bonn.
What: Cub Wannabe Fun Fly
When: Saturday, May 28, 10am to Noon
Where: Bird Field
Why: Laugh
---

Westminster Control Line Fun Fly
9am – 4pm
---
Saturday, June 4
Pancakes and Sausage
at Bird Field 8:00 am


---
Sunday Flyers
Next Meeting June 18, 2016 Saturday
900 Bird River Beach Road
---

June 25 - FARM Float Fly #1
will be held at Lake Ritchie.
CD will be Bill Towne. Fauquier Aero Recreation Modelers
Bealeton, VA.
---

July 6 - 9 – Warbirds over Delaware
http://delawarerc.org/warbirds.htm
---

September 18

Annual Club Picnic

Merritt Point Park
---

October 1
FARM Float Fly #2
will be held at Lake Ritchie.
CD will be Nic Burhans. Fauquier Aero Recreation Modelers
Bealeton, VA. http://www.farmclubrc.com/
---
Eric Larson
1st Nitro Flight of 2016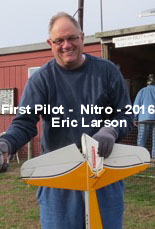 ---
Bob Kelch
1st Electric Flight of 2016

---

Mike Smith
Last Crash of 2015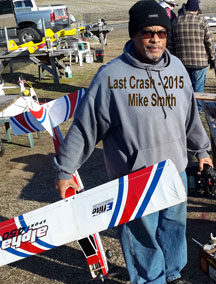 ---

Eric Larson
First Crash of 2016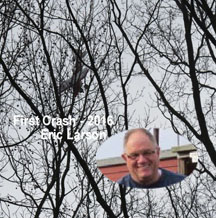 John Coffey's
First flight on snow